Fashion For Good is an interactive museum that aims to teach visitors about sustainability innovations in the Fashion and textiles industry. Visitors receive an RFID–Enabled Wristband that they create their own experience and interact with various Action stations throughout the space. They have the ability to design their own t-shirt, take a photo at the Good GIF photo booth, or making commitments to participate to change and contribute in having a more personal sustainable lifestyle.

Role
Visual Experience Designer
UX Motion Design

Tools
Adobe Indesign,
Illustrator,
Photoshop,
After Effects,
& Premiere

Company
Local Projects

Client
Fashion For Good'

I worked on the design experience from the digital interactions to printed designs and materials within the museum. I also designed and prototyped narrative scenarios and motion flows of how the interactions would be activated within the different interactive stations, Infinity Mirror, and printed materials. Worked with a diverse team from architects, creative technologists, content developers, art directors, designers, and producers to communicate and deliver the visual design direction within the team and the client.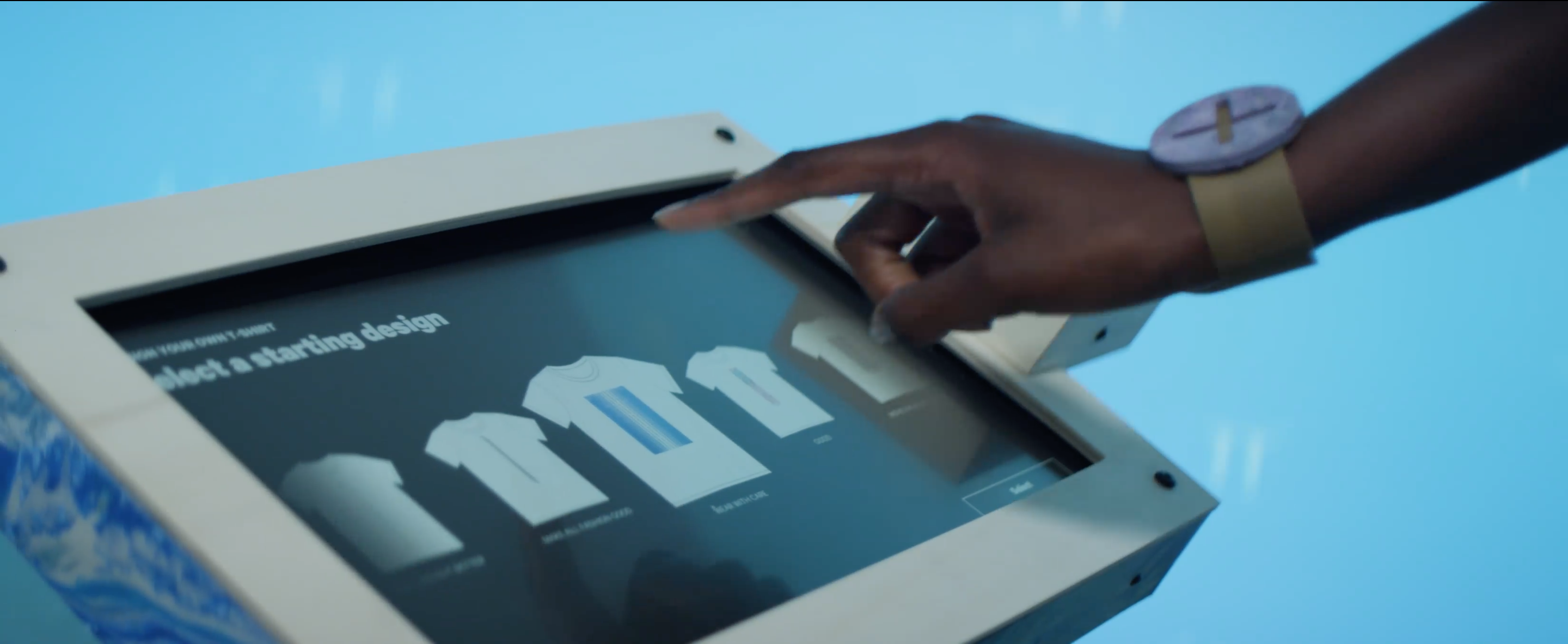 Photos courtesy of Local Projects